...Only belief can snatch victory from defeat...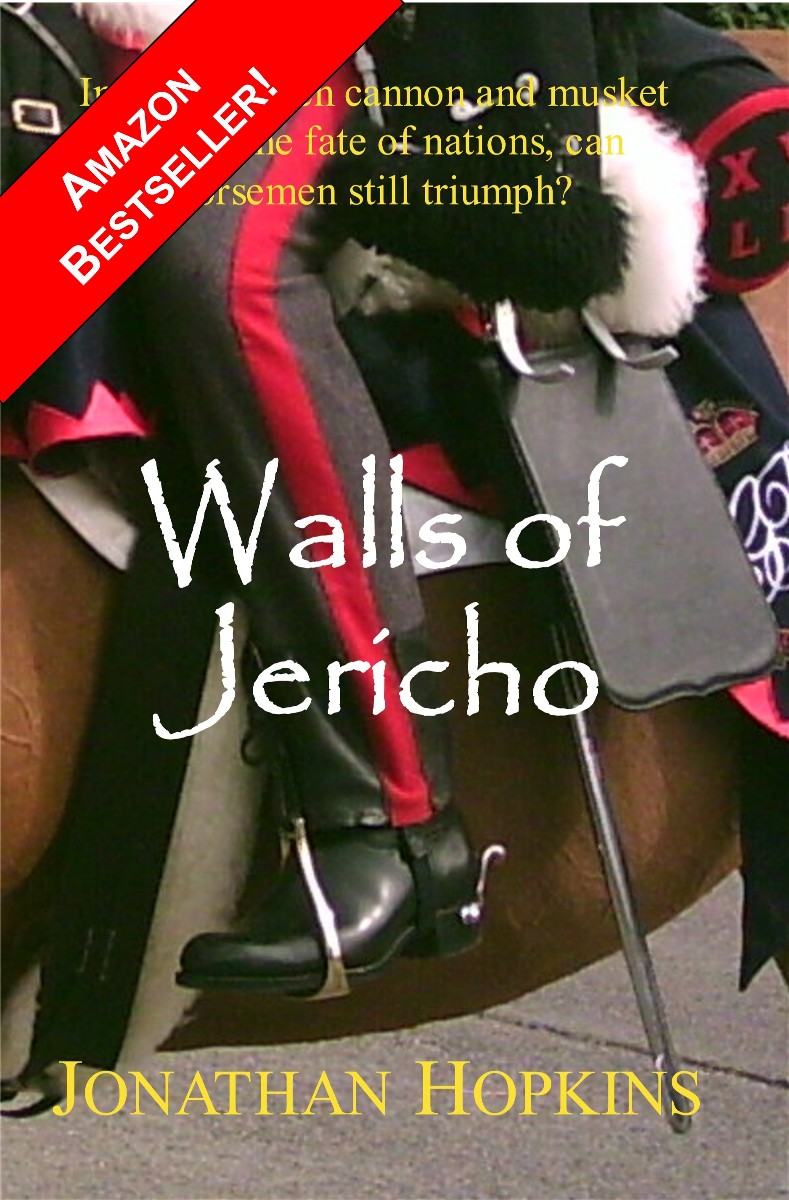 1808. As Napoleon's conscript armies smash their way across Europe, a small British expeditionary force lands on the coast of Portugal. Its mission: to support Portuguese efforts to eject the French from their country.
Young cavalrymen Corporal Joshua Lock and Lieutenant the Honourable John Killen disembark with the 20th Light Dragoons. But their unlikely three-year friendship, forged in the aftermath of a near fatal accident, ends tragically when Lock is killed in a French ambush.
So when his regiment marches to meet the French in battle, will Killen survive to honour his father's memory?
And is Lock really dead?
Walls of Jericho is a new novel based on the much-neglected story of British cavalrymen who fought against Napoleon.
Like to read the beginning? Click on the Sample Chapters tab.